Whenever iRacing is brought up many people have questions. This is most likely because iRacing is touted as the greatest motorsports simulator in the world by meatheads like me. Many people see the system that iRacing employs and get confused by the logistics of it. This series will try to answer the questions that people might have with how iRacing works, the gameplay, and the community.
I composed a previous post explaining iRacing, but Kinja ate it. So I am creating a new updated one.
How Much Does It Cost?
This is probably the most common question. iRacing is a subscription based service like World of Warcraft. Four plans are available: 1 month ($12), 3 months ($30), 1 year ($99), and 2 years ($179). When you do the math the 2 year plan is the cheapest per month (~$8/month); however, it is understandable that as a new user, you would not want to put down the 2 year commitment.
There are a number of hidden promo codes floating about the internet. A simple Google search can bring up many promo codes that bundle a few cars and tracks with your initial subscription. It is worth noting that these are only valid for your first subscription and cannot be used on renewing accounts.
For those of us already in iRacing. Each "Black Friday," iRacing offers 1 year at $49. In the past, I would spend $50 on new updated racing games (like Mario Kart) so I don't see a difference here. Depending on how involved you want to get, iRacing can be a considerable investment, but worth it for those who want premium online racing experience. I will be writing a separate piece regarding this topic.
I also hear that I have to pay for cars, is that true?
Yes, however, what people fail to realize is that you do not need to buy all of the content. You don't need every car and every track to compete. Only purchase the cars and tracks you would use. You also receive 6 11 cars for free
- Mazda Miata
- Spec Racer Ford
- Street Stock Racecar
- Cadillac CTS-V Roadster
- Legends '34 coupe
- Pontiac Solstice
[
(Edit: The have added more cars to the base package. This includes:)
- NASCAR Gen5 COT
- NASCAR Truck circa 2013
- Dallara Indycar 2011
- Ford Falcon V8 supercar 2012
- NASCAR Nationwide COT 2011
]
That is plenty of content to get you started in the lower series.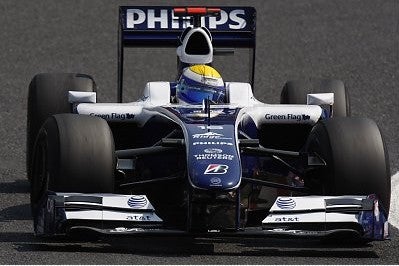 Wait lower series? You mean I cannot just jump in an F1 car?
No, you can't. You have to earn your way up (detailed in another article). Start at the bottom in the Rookies, where you will compete, crash, and crash again. This series will develop you fundamentals and allow you to get familiar with the iRacing system and enviornment.
But I heard that the Rookie series is full of a**holes?
So is everything. There are less than desirable people in every series. It's a series full of rookies, what do you expect? There are 3 types of people in rookies 1) Those who are just starting 2) Those who play very casually and are just there for fun and 3) People who cannot understand how to drive an automobile without running into things. You greatly question why they are allowed to operate a actual motor vehicle. But that is by far the minority, iRacing is full of great people who are very friendly.
Since iRacing is a serious simulator, I will need a serious gaming rig, correct?
No, iRacing actually has very low minimum requirements. I have been running it on low-med settings on 32-bit Windows 7 with 4GB of RAM. Sure I will not get all of the eye candy, but the game will run between 25-80 FPS. Any computer built in the past 3 or 4 years should be able to run it no problem.
I will stop the the wall of text here. I will continue this series until I believe that iRacing has been adequately explained. The goal of this series is to give prospective sim racers insight into the iRacing service and community so they have an idea of what it is like before they pursue joining.
This series will cover the money, the physics, the community, and most all other aspects of the service. If you have any area that you want me to address feel free to comment.