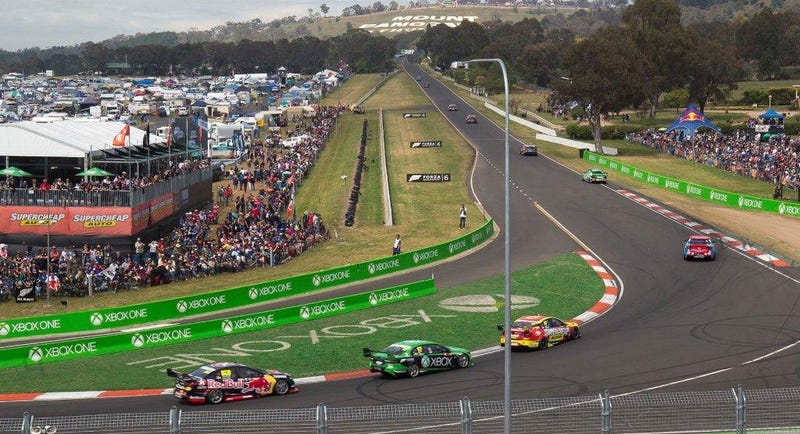 G'day, racers. Our final race for the Oppo Team Touring Cars series will be at Mount Panorama Circuit in Bathurst, Australia.
Yes, I know, WTCC hasn't been here. But one specific touring car series has: the ATCC. It started in the 1960s and by 1998 it grew into the current form it has today: the much Jalop-beloved V8 Supercar series. Coincidentally, we might be moving towards that for one of the upcoming series options.
This is the big one, folks. Several teams and drivers are close in points, vying for podium positions at the end of the series and could shake up the standings. Good luck.
---
We will be using Chewbakkah's Teamspeak server for communication during this race. Further info can be found here. Teamspeak is available for free on PC/Mac, and for a couple bucks on Android or iOS.

---
The race begins at 3:30 PM CST, and the lobby opens up half an hour before that. Be sure to arrive early just in case of connection issues!
We will be running on the full track configuration (with chicanes). You might want to consider taking a look at ScorpioGTX1's tuning guide for ideas on basic tuning.
If you're new and need info on this racing series, please read the rules thread. There's plenty of time to join in. If you haven't been added to the roster yet, contact me here on on XBL (RoboRedMdn1te), and/or leave a comment on the spreadsheet so I can get you added.