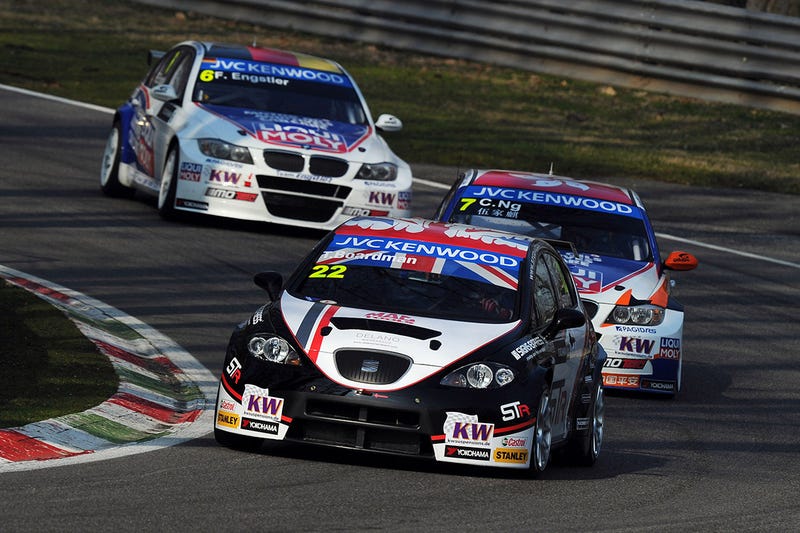 We are off to Autodromo Nazionale Monza! An old Italian track home to the Italian F1 Grand Prix, the Italian motorcycle Grand Prix, the 1000km of Monza, WTCC Touring Cars, and in the case of Forza 6, not SEATs.
Oh, and an old oval course that apparently iRacing is good enough to have, but Forza isn't.
And weird-ass chicanes.

---
For this race, because of Monza's somewhat unique configuration, we will be performing a rolling start. Nothing too complicated.
Grid ordering will still be random. We will be going slowly through the Variante Rettifilio chicanes, forming two columns into the Curva Grande, pacing at roughly 50mph. Green light will begin once the lead cars pass under the bridge before the Variante della Roggia chicane. It'll be wide enough for cars to pass though without too much traffic, and close enough so that we don't build up too much speed.

---
We will also be attempting to use Chewbakkah's Teamspeak server for communication during this race. Further info can be found here. Teamspeak is available for free on PC/Mac, and for a couple bucks on Android or iOS.

---
The race begins at 3:30 PM CST, and the lobby opens up half an hour before that. Be sure to arrive early just in case of connection issues!
We will be running on the full track configuration (with chicanes). You might want to consider taking a look at ScorpioGTX1's tuning guide for ideas on basic tuning.
If you're new and need info on this racing series, please read the rules thread. There's plenty of time to join in. If you haven't been added to the roster yet, contact me here on on XBL (RoboRedMdn1te), and/or leave a comment on the spreadsheet so I can get you added.