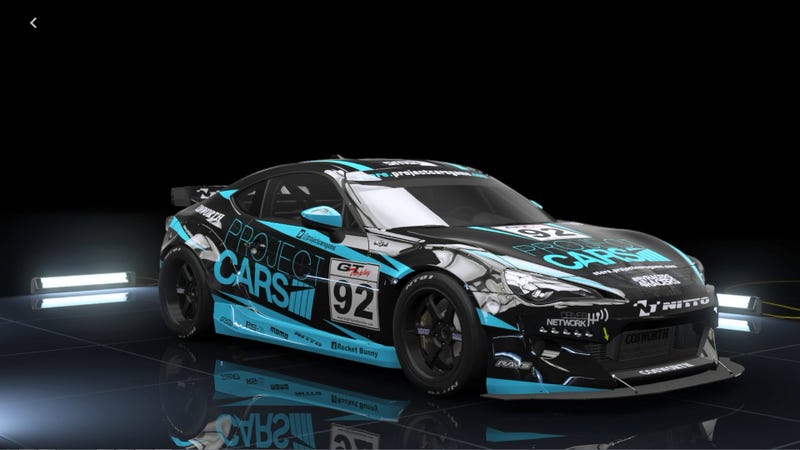 So far, I'm really liking this DLC! Despite 3 of the cars being pretty much the same model (ZN6 FR-S, 86, GT-86 but missing the ZC6 BR-Z, since SMS doesn't have a Subaru license) the RocketBunny cars are a joy to drive. Interiors are superbly well detailed, and if you like turbo charged cars then these are for you! (since the blow-off valves are predominant in the cabin). The road cars (class D) are as slow as you'd expect, with the two RB cars (class B and GT4 respectively) offer smiles for miles, with enough power to kick the rear end out on demand.
If turbos aren't for you, then you'll find solace in the TS040 - a car devoid of any turbocharging, though the high-revving NA V8 does sound Italian in a sense. Pace-wise (at Spa-Francorchamps), it is as fast as the R18 TDI but slower than the R18 e-tron quattro. Unlike the R18, the TS040 actually has a useful (read: legible) data display! Not quite a MoTec unit, but it does give you a stunningly accurate ERS readout, in percentage. Oh, and there's a huge battery bank (supercapacitors) sitting in the passenger seat, so don't crash this one - if you do, make sure it's not on the right-hand side!
Oh, fun fact: SMS also included the RallySportDirect BR-Z in the game! A car you'll be familair with if you follow their YT channel and/or buy parts from them. Unfortunately, we don't have the big wing or the Cosworth exhaust, but a livery is still something!

Note: I also drove the two Mitsubishis, an Evo IX and an Evo XI TME, but neither left an impression on me compared to the Toyobarus; I've included their times below for completeness sake.
Lap Times (at Spa-Francorchamps, default setup, medium compound)
Evo CI TME (Road C2): 2m54s
GT-86 (Road D): 2m46s
Evo IX (Road C1): 2m45s
FR-S RB (Road B): 2m39s
GT-86 RB GT (GT4): 2m35s
TS040 (LMP1): 2m04s
And of course this DLC had to come out during the peak of my exam period., so I don't have any footage to share for now. These screenshots will have to do for now! Thanks, Obama.
Slightly OT, but my friend's FR-S made it into the game! Well, sort of - I don't think he actually knows yet.
UPDATE (30/10/2015 10:00 AM)
Raced these cars last night with a good friend, here is a photo dump!