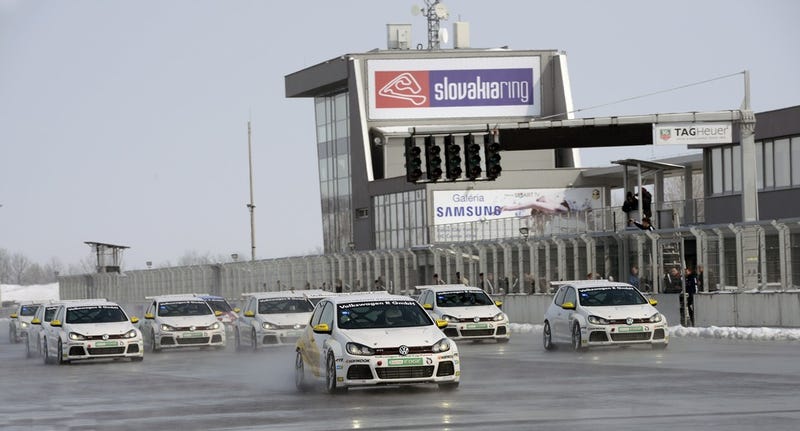 Our next racing location is the Automotodróm Slovakia Ring at Orechová Potôň, Slovakia. Or at least, it would be if the track was on Forza 6. So, we'll just have to do the next closest thing available: The Circuit de Prague at Prague in the Czech Republic.
Hey, the two were one country at one point, so it's all the same, right? (plz don't hurt me)

Oh also, Touring Car Volkswagen Golfs are not in the game.
Circuit de Prague is a fictional track that was first introduced in Forza 5. It takes place in the streets in the relative center of Prague, around the Vltava River, the riverfront properties, and through a nearby park, with the park being the highest point on the track. The course features high-speed handling, some tight areas, and mixed surfaces in the forms of asphalt, cobblestone and brick streets, and street tram rails. Maintaining grip will be important on this track.

---
The race begins at 3:30 PM CST, and the lobby opens up half an hour before that. Be sure to arrive early just in case of connection issues!
We will be running on the full track configuration. You might want to consider taking a look at ScorpioGTX1's tuning guide for ideas on basic tuning.
If you're new and need info on this racing series, please read the rules thread. There's plenty of time to join in. If you haven't been added to the roster yet, contact me here on on XBL (RoboRedMdn1te), and/or leave a comment on the spreadsheet so I can get you added.